Bestselling Texas Author Adrienne deWolfe
Adrienne deWolfe is a national bestselling author.  In addition to writing wildly popular, award-winning fiction, Adrienne has worked as a print journalist, publicist, college fiction teacher, and book-writing coach.  
Her publication debut occurred with Bantam's release of Texas Outlaw, the first book in her bestselling Wild Texas Nights series. Texas Outlaw broke industry records in paperback when it was nominated for two Rita Awards by the published authors of Romance Writers of America (RWA).
Since that time, each of Adrienne's five paperback Romance novels has earned distinctions from reviewers and readers.  Three of her heroes won Knight in Shining Silver (K.I.S.S.) Awards from Romantic Times Magazine, and a fourth hero won the Avon Romance Reader's Poll for favorite Romance hero.
Not to be outdone, Adrienne's heroines also rate high among readers, who have recognized her with the Honey of a Heroine Award (West Houston Chapter, RWA) and the Cameo Award for Strong Woman Characters (Calico Trails Magazine).
The readers of Calico Trails also named Adrienne's third book, Texas Wildcat, the Best Historical Romance of the Year.
As eReader devices gained in popularity, Adrienne turned her attention to writing books directly for ebook distribution. These titles include her bestselling non-fiction series, Secrets to Getting Your Romance Novel Published (which is now out of print;) her Western Historical Romance, Seduced by an Angel (Book #3 in the Velvet Lies series,) and her Romantic Suspense series, Lady Law & The Gunslinger.  
Since that time, the ebook edition of Texas Outlaw (Book 1, Wild Texas Nights) rose to #1 on Amazon.com's Top 100 Lists for Historical Romance and Western Historical Romance. Texas Lover (Book 2, Wild Texas Nights) rose to #2 on those two Amazon lists. The entire Wild Texas Nights series remained in Amazon's top 100 lists for Historical and Western Historical Romance for approximately 7 months.
Adrienne's other bestselling ebooks:
Scoundrel for Hire (Book 1, Velvet Lies) rose to #1 on BN.com's Nook list for Historical Romance. It reached #1 on Amazon's Top 100 Lists for Historical Romance and Western Historical Romance.
Tin-Stars and Troublemakers (an anthology of Western Historical Romances, featuring Texas Outlaw) rose to #1 on two of Amazon's Top 100 Lists for Western Historical Romance: the Book List and the Kindle List.
Pistols & Petticoats (a Historical Western Romance anthology, featuring Adrienne's novella, Shady Lady) rose to #1 on Amazon Kindle's Historical Romance List and on B&N.com's Historical Romance List for Nook. (This anthology is now out of print.)
In August 2017, Amazon ranked Adrienne #14 among bestselling ebook Authors and #24 among bestselling book authors in the Historical Romance category.
Adrienne confesses that she can't sit still for long in front of a computer. A popular speaker who has lead writing and creativity workshops around the country, she taught "How to Write a Novel that Sells" for several years at a Texas college.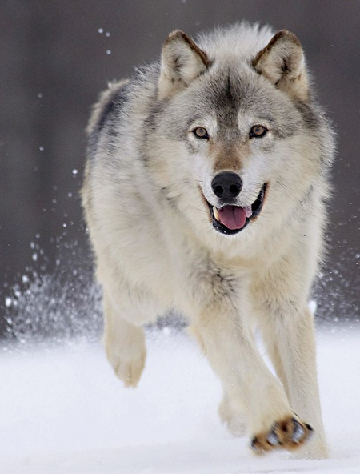 She is a firm believer that "what you believe, you achieve."  When she coaches fiction writers, Adrienne draws upon her 20 years of training in Attitudinal Healing, which teaches that individuals can change their circumstances by choosing to look at their situation, and the world around them, from a new perspective.  She is certified as a Peer Counselor and Group Facilitator of Attitudinal Healing, a program developed by psychiatrist Gerald Jampolsky, M.D., in Tiburon, California.
In her hometown, she has held the office of Vice President of Mentoring for the not-for-profit organization, Women of Visionary Influence, and she has served for two consecutive years as a New Business Ambassador for the Chamber of Commerce. Her personal interests include singing classical choral works (such as Mozart's Requiem and Bach's Magnificat,) volunteering on behalf of environmental organizations, and inspiring children to love reading.
Adrienne's current fiction writing projects include a series of Historical Western Romantic Suspense novels, Lady Law and the Gunslinger. She continues to write blog posts at WriteRomanceNovels.com.