As a college freshman, I was excited when I was approved to enroll in my first Creative Writing course. I was the youngest student in a class full of juniors and seniors. My goal, even then, was to write commercial book-length fiction – particularly Romance.
When my Creative Writing professor learned that I was planning to major in Journalism – and that my long-term career goal was to write Romance – his attitude toward me became coldly condescending.  For the first time in my life, I earned grades other than an "A" on my writing assignments.  After acing Advanced Placement English to get into a Creative Writing course, those C- grades were devastating.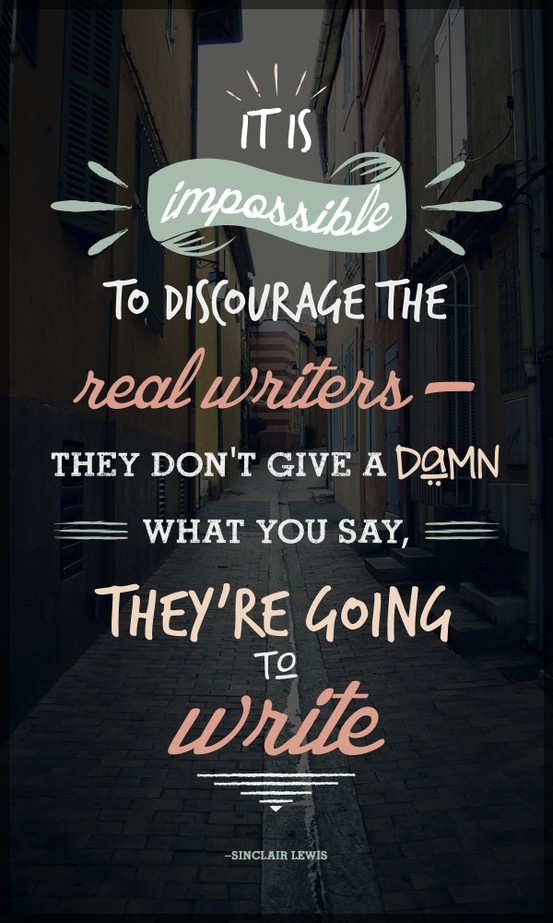 I didn't understand why my professor was singling me out as a journalist, and worse, as a fiction writer. He would read my assignments aloud and encourage other students to deliver derisive critiques.  Finally, I approached this professor after class. I demanded to know why he was treating my work differently than the work of other students.
My professor made it clear that he considered any journalist or writer of commercial fiction inferior to writers of literary fiction.   He sneered when he told me, "You write like a Romance novelist."
I remember biting my tongue, taking a deep breath, and letting his comment sink in. Despite this man's off-putting behavior, it occurred to me that he was paying me a compliment. After all, I wanted to write like a Romance novelist.  I wanted to be published in commercial fiction!
So I asked him, "Is my writing style likely to get me published as a Romance novelist?" 
"Yes," he admitted.  
"That's all I need to know," I told him.
I dropped that class the next day.
Whenever I'm asked why I'm so passionate about helping Romance writers live their publishing dream, I think about that Creative Writing professor.  I wish I could tell you that he was a bad apple.  Unfortunately, I've learned the hard way that there is an enormous schism between commercial fiction writers and people who consider themselves "literary" writers. 
As recently as six months ago, a young woman from a college in Hawaii called me.  She read Romance novels and dreamed of becoming published in Romance.  She confided her hurt and confusion because a Creative Writing professor, whom she respected and admired, had disdained to become her advisor. When I asked why this professor had rejected her application, this aspiring Romance author told me, "My professor said she wanted to concentrate on serious writers."
I reminded that young woman that commercial fiction writers – like J.K. Rowling, Nora Roberts, Tom Clancy,  Janet Evanovich, Stephen King, Robert Jordan, and Orson Scott Card — have carved out respected careers. Their books are read by millions of adoring fans. Some of those writers earn more money writing "pop fiction" than Creative Writing Departments are allotted for their annual budgets!
Success really is the best revenge.
On the bright side, I've received nothing but outpourings of kindness from published, commercial fiction writers.  When I lived in Houston, Texas, I was blessed to meet great talents who took time away from their own writing projects to read my manuscripts, suggest improvements, and answer my questions.  If you read Romance, you'll recognize many of their names: Susan Wiggs, Barbara Dawson Smith, Christina Dodd, and Jennifer Blake.  
After I moved to Austin, I was invited to join a critique group that included Harlequin authors Patricia Wynn, Cara West, and Pamela Ingram. 
I am absolutely certain that I would NOT be published today if these published authors had not given so generously of their time and knowledge. They taught me more than writing: they taught me about the business of writing. 
I vowed that I would someday give back to the writing community the way that my published mentors had given to me. That's why I created this website.  And that's why I'm so passionate about educating commercial Romance writers to discern the difference between a story critique that is based on fundamental "Rules of Writing," and a story critique that is based on personal bias or Urban Myth.
My mission is to help aspiring Romance authors live their publishing dream.  Don't ever let anyone crush yours!  In the immortal words of Melvin Chapman, "What great feat has been accomplished by the one who told you it could not be done?"
Keep the faith, and keep writing!
https://writeromancenovelsthatsell.com/wp-content/uploads/2019/12/451_305_troll_gremlin.png
305
451
Adrienne deWolfe
https://writeromancenovelsthatsell.com/wp-content/uploads/2018/01/350_ORIGINAL_Write-Romance-Novels-That-Sell_Logo_jeans-color.png
Adrienne deWolfe
2020-06-11 10:48:46
2020-06-11 13:36:58
Romance Writing: Never Let a Troll Crush Your Dream! #Romancenovel #writetip #writerslife #creativewriting